North of the Notches
Northern White Mountains, New Hampshire
What is a "notch"? ...a pass between two mountains...a highpoint in a road that passes between two mountain ranges....carved eons ago by glaciers, in NH they are surrounded by some of the most dramatic peaks in New England.
Your northern NH getaway . . . for scenic affordable vacations!
When you visit the White Mountains, venture a little further up the road. North of the notches in NH, you will find a world far removed from the hustle and bustle, where quaint villages provide various places to eat and shop, friendly service and a relaxing atmosphere. But as peaceful and inviting as they are, our northern NH towns are only one of the reasons you will want to spend time here.
Choose from a variety of affordable lodging; ranging from cozy in the woods to grand as the mountains! Take advantage of our modest economy with low cost amenities, or pamper yourself at one of the larger Inns, B & B's or one of northern NH's Grand Hotel Resorts.
White Mountain Attractions, free natural attractions and outdoor activities abound. Special events, theatre, music, art exhibits and farmer's markets, are all reasons why you will soon begin to view our "world above" as your vacation destination.
Stay and play only a few hours from major metropolitan areas.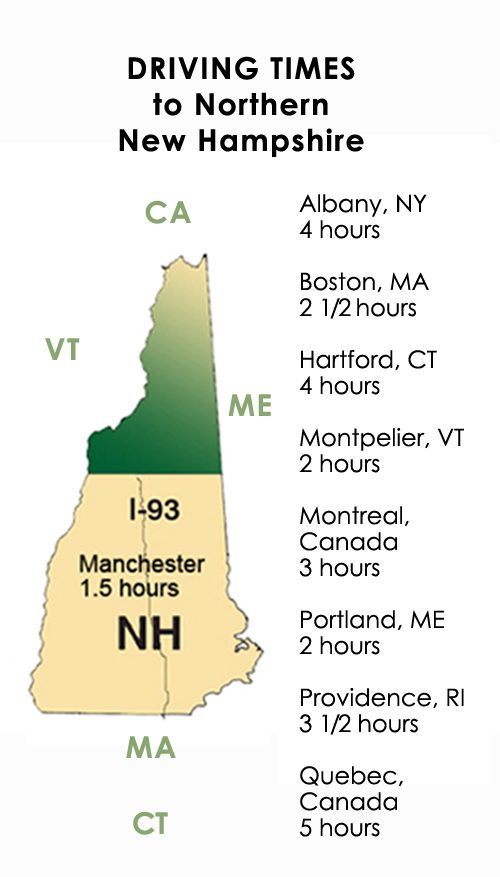 Enlarge the Map