Bretton Woods & Twin Mountain, NH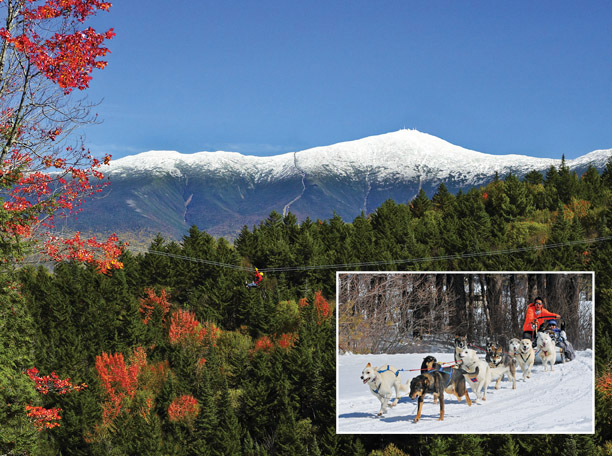 Bretton Woods Canopy Tour courtesy of OMNI Mt. Washington Resort and Dogsledding courtesy of dogslednh.com
Twin Mountain and Bretton Woods are the towns closest to Crawford Notch, except for Hart's Location which includes Notchland Inn and a few people living right near the notch. This is the least populated of the 3 major notches. The Mt. Washington Hotel and Resort graces the town of Bretton Woods adding to one of the most the majestic views of the Presidential Range. The town of Twin Mountain offers motels, inns, cottages, campgrounds and restaurants from which to choose.

Take Route 302 thru Crawford Notch, where you will find the Appalachain Mountain Club's Highland Center and Saco Lake. Stop by the Crystal Cascade waterfall which goes under the highway, near the parking area. There are many trailheads along the highway, and waterfalls abound.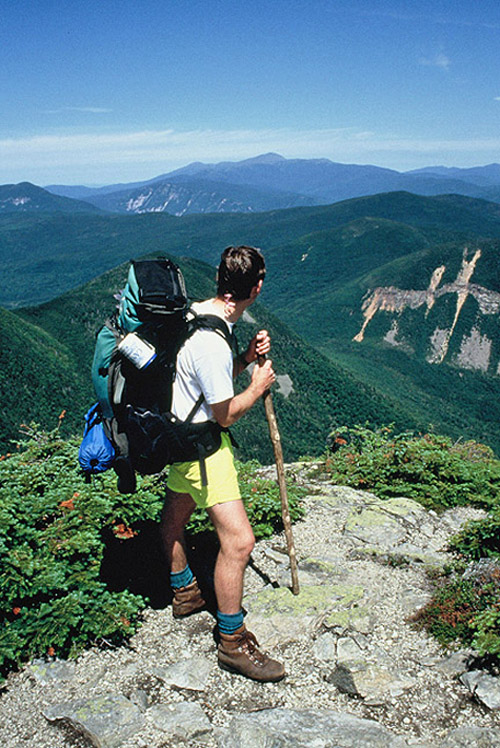 View of Crawford Notch from Mt. Willard by Robert Kozlow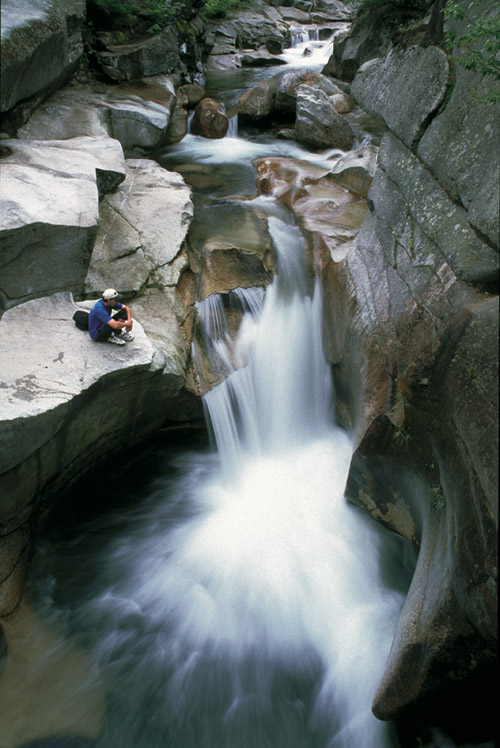 Upper Ammonoosuc River by Robert KozLow
In Bretton Woods you can play golf, go for a canopy tour, mountain bike, ski downhill or cross-country, ride horses, go for a sleigh-ride or dog-sledding, and more. Take a trip up Mt. Washington on the historic Cog Railway and enjoy the view from the top of New England.

Twin Mountain is mostly situated along Route 3 and is connected to groomed NHSA snowmobile corridors. Visit the Fish and Wildlife Center with it's trained naturalists and see hands-on exhibits, a living stream aquarium and feed the fish. Continue west along Rt. 3 for about 10 miles to visit Franconia Notch Attractions. Hike the many trails, see the cascading Ammonoosuc River where you can swim, fish or kayak.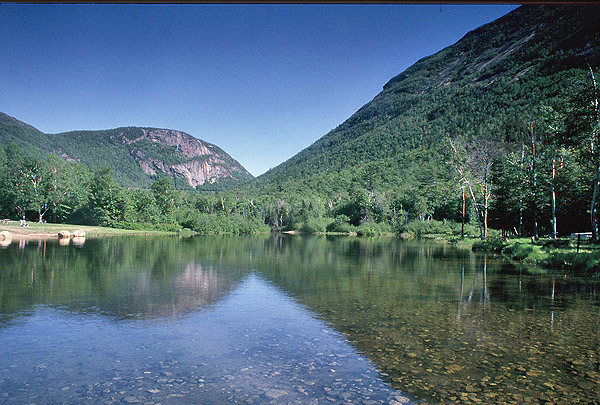 Saco Lake by Robert Kozlow
Continuing north on Route 3 you will find the towns of Whitefield and Lancaster, NH. Another 35 miles and you will come to Colebrook, NH and the Connecticut Lakes before reaching the US/Canadian border.
Bretton Woods & Twin Mountain Area Natural Wonders and White Mountain Attractions
North of the Notches, NH